Paver Installations Mentor, OH
When it comes to installing various paver structures and amenities for residential and commercial properties, we at Pools Patios Ponds stand out in terms of expertise. For years, we've been providing professional paver installation services to property owners in the Mentor, Painesville, and Cleveland areas. Our clients are guaranteed of quality paver installations regardless of the scope and size of the paving project that we handle.
An Impressive Portfolio of Completed Projects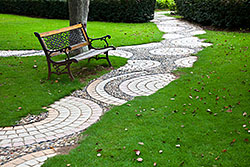 We are one of the few companies in Ohio with an impressive portfolio of completed projects. You can see our works in residential communities, large estates, and commercial properties in Mentor and other cities in the state. All these paver installations are stunningly designed and built to last a lifetime. In fact, some of our projects were already featured in leading publications and recognized by industry organizations.
Use of Premium Pavers for Paving Projects
Along with our excellent installation is the exceptional quality of the pavers that we use for our projects. We source them from reputable manufacturers and suppliers in the country to assure clients of durable and long-lasting paver structures. Moreover, our past and present clients commend us for our adherence to quality even if the project is a small patio or walkway installation. This is also one of the factors why all our paver installations in Mentor, OH and nearby areas are still in their prime conditions even after years of constant exposure to harsh outdoor elements.
Paver Installations Done by Experts
At Pools Patios Ponds, you are assured that our crews are all skilled and experts in installing pavers. They have industry certifications and are trained by our suppliers in the various areas of paver installations. From preparing the site, like grading and compacting, to building the paved feature, like installing the pavers and applying sealers, we have the expertise to perform these tasks.
Some of the paver amenities that we can design and build for you include: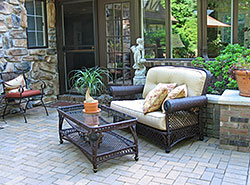 Patios. If you are looking for a great place to unwind and relax, then you should have a patio in your home. At Patios Pools Ponds, we have experienced masons and builders who can build you patios that are not only stunningly beautiful but also last a lifetime. We can build them according to your specifications and needs, or you can allow us to create a unique design that will suit your personality and lifestyle.


Pool decks. Since pool decks are constantly wet, we will use slip-resistant pavers to improve safety in these areas. We can use stone or concrete pavers, depending on your preferences.


Outdoor kitchens. Pavers are also great flooring materials for your outdoor kitchens. We have already completed numerous paver installations for outdoor kitchens in Ohio, so we know the type of paver to use for these outdoor living areas.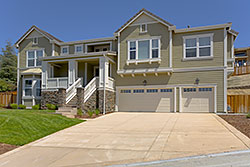 Driveways. At Pools Patios Ponds, we build driveways that can withstand heavy vehicle traffic. We will choose driveway designs that will best match your home's architectural design or complement your landscape features.


The Best Paver Installers in Ohio
Please call us today if you are looking for a paver contractor who can expertly improve the aesthetics and functionality of your outdoor area. We have the resources and capabilities to handle all types of paving projects - from building patios and decks to installing driveways and walkways.
At Pools Patios Ponds, you are assured of professional and expert paver installations. Call us now at 440-721-1111 to get a free estimate.
We Provide Services to the Following Cities and Towns in OH:
Austinburg, OH
Chardon, OH
Chesterland, OH
Concord, OH
Eastlake, OH
Edgewood, OH
Euclid, OH
Fairport Harbor, OH
Grand River, OH
Hambden, OH
Jefferson, OH
Kirtland, OH
Kirtland Hills, OH
Lakeline, OH
LeRoy Township, OH
Madison, OH
Madison Township, OH
Mentor on lake, OH
Middlefield, OH
Newbury, OH
Perry, OH
Perry Township, OH
Timberlake, OH
Waite Hill, OH
Wickliffe, OH
Willoughby, OH
Willoughby Hills, OH
Willowick, OH