Landscape Contractor Cleveland, OH
Pools Patios Ponds is a licensed landscape contractor serving the cities of Cleveland, Painesville, Mentor, and other areas in Ohio. We have already designed and built numerous landscapes in these areas, and we are proud that all of our clients were more than satisfied with the results of our work. In fact, they are the ones who recommend us to other clients who also like to have uniquely designed and expertly built landscape features and amenities.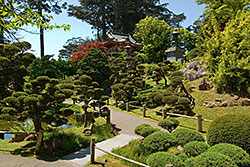 If you are currently looking for a reliable landscape contractor, please feel free to contact us today. We will help you realize your dream outdoor area at a cost that you can afford.
An Experienced Landscape Contractor
We are confident about our service offerings because of our decades of experience in the field of landscaping. Aside from our license, we are also an experienced landscape contractor with an impressive portfolio to boot. Our owner and lead landscaper has more than three decades of experience in various landscaping tasks. Our landscaping team is also composed of creative landscape designers, certified paver installers, skilled masons, plant experts, and other specialists with extensive experience in landscaping projects.
Various Landscaping Tasks that We Can Do
One of the qualities that most of our Cleveland clients look for in a landscape contractor is flexibility. And here at Patios Pools Ponds, we possess that quality. They can hire us to perform various landscaping tasks, whether in residential or commercial properties. Our team can work on simple landscaping tasks, like creating gardens, installing turf, and adding fire amenities. Clients can also rely on our expertise when it comes to new landscape development and installation.
Here are the specific landscaping tasks that we can do: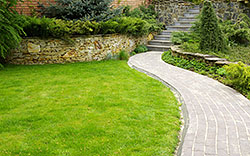 Softscape installation. We have plant experts who can assist you in choosing the right type of plantings for your landscape. They will carefully handle and install the various plantings to ensure their growth. With our creativity, we can achieve a specific theme or mix and match different plant varieties to create interesting color in your landscape. We can even make your landscape bloom the whole year round with our clever use of annuals, perennials, shrubs, and trees.


Installing hardscapes. Hardscapes are important features in a landscape because they improve the functionality of the area. At Pools Patios Ponds, we can install durable walkways, garden paths, retaining walls, and sitting areas to make your landscape more accessible, safer, and more attractive.


Creating water features. Our landscaping team can make your landscape an oasis for rest and relaxation by creating exquisitely designed water features. We can install ponds, waterfalls, fountains, streams, and pools.


Adding fire amenities. Your landscaped areas will be perfect for outdoor activities even at night if you have fire amenities installed. At Pools Patios Ponds, we highly recommend adding outdoor fireplaces and fire pits in strategic locations around your landscape.


Building outdoor living features. We can build patios, outdoor kitchens, pool decks, and other outdoor spaces to improve your outdoor living experience.


The Best Landscape Contractor to Hire in Ohio
With our experience and capabilities, we are the best landscape contractor to hire for any type of landscaping project. Whether it involves improving the outdoor area in a residential property in Cleveland, OH or working on a large commercial landscaping project, we can handle it and provide clients with outstanding results.
Call us today at 440-721-1111.
We Provide Services to the Following Cities and Towns in OH:
Austinburg, OH
Chardon, OH
Chesterland, OH
Concord, OH
Eastlake, OH
Edgewood, OH
Euclid, OH
Fairport Harbor, OH
Grand River, OH
Hambden, OH
Jefferson, OH
Kirtland, OH
Kirtland Hills, OH
Lakeline, OH
LeRoy Township, OH
Madison, OH
Madison Township, OH
Mentor on lake, OH
Middlefield, OH
Newbury, OH
Perry, OH
Perry Township, OH
Timberlake, OH
Waite Hill, OH
Wickliffe, OH
Willoughby, OH
Willoughby Hills, OH
Willowick, OH