Fiberglass in ground pools
In ground Fiberglass Pools
Pools Patios Ponds has been the leading installer of in ground fiberglass pools in Painesville and nearby cities in the state of Ohio. We have already helped countless families in these areas enjoy their outdoors by installing their dream water features. Our pools are not only exquisitely designed, but they are also sturdy and made by the premier fiberglass pool manufacturer in the country.
Complete Range of Pool Designs
At Pools Patios Ponds, we have a wide range of pool design options that will suit your needs and requirements. Whether you want a lap pool to practice your swimming skills or you just want a simple yet elegantly designed pool for relaxation and family bonding, we can install it for you.
Some of the popular designs that we can install for you include Grande, Courtyard Roman, Mediterranean, Moroccan, Palladium Plunge, Tuscany, Riviera, and Elegance. If you want additional amenities, we can recommend our Sorrento Spa and Tanning Ledge models. We also have pool designs with added safety features, like our Reflection model with a built-in automatic cover.
We Install World-class Fiberglass Pools
Our company's primary aim is to give clients the best outdoor living experience by providing them quality products and excellent services. We can only achieve this if we meticulously select our partner suppliers for our in ground fiberglass pools. And we're glad that we have on our side North America's largest manufacturer of fiberglass pools - San Juan Pools. They've been providing us with first-class fiberglass pools. The products that they offer are the best in their class because of their innovative and modern designs.
Advantages of Fiberglass Pools
Here are some of the advantages of installing a fiberglass pool:
Fast Installation: it takes on average 3-5 weeks to install a fiberglass pool because the shell is manufactured off-site. It's a matter of preparing your yard for the pool shell.
Cost effective: you will not incur any long term costs such as with other types of pools where you have to replace vinyl liners and resurface them.
Low Maintenance: a fiberglass pool is very low maintenance in that the shell is actually non-porous. This means that algae cannot flourish in that environment and thus you will not have to use chemicals to maintain the pool.
Smooth Surface: a fiberglass pool has a gel coating which makes in a non-abrasive surface and very smooth to the touch.
Built-in features: most fiberglass pools are manufactured with built-in steps and seats.
Disadvantages of Vinyl Liner Pools
You will need to replace the vinyl liner every 7-5 years at a cost of about $2000-$4000.
Be sure to read the fine print when purchasing vinyl liner pool because manufacturers usually have a 20 year pro-rated warranty in place.
Because the vinyl liner is only about 20-30 mil thick; you really need to take care when using the pool for it will cost a lot of money if something breaks the surface of the pool.
A vinyl liner pool can affect the value of your home. Many homeowners will be wary of the age of the liner and if it is too old they may request that it is replaced before purchase or take some money off the sale of the home.
Disadvantages of Concrete Pools
Concrete pools take a lot longer to install than fiberglass pools. It usually can take anywhere from 2-4 months.
Concrete pools need a lot more maintenance because of the porous surface. It will need to be swept and brushed regularly to remove algae.
Because of the algae you will also need to use more chemicals and filtration to counteract the pH of the water.
The porous nature of the concrete pool also means that you will incur high maintenance costs of resurfacing and/or re-tiling every 10-20 years.
Enjoy Pools That Can Last a Lifetime
When you hire us to install in ground fiberglass pools in your property, you'll be guaranteed that they will last a lifetime. Every unit that we install comes with a lifetime structural warranty and lifetime structural osmosis warranty. It is the best warranty that you can find in the market today. This means that you'll be enjoying your water feature for decades without worrying about costly repairs or frequent maintenance.
Call us today for your inquiries, or visit our office at Painesville. We offer our in ground fiberglass pools at competitive prices so you can have your dream outdoor living amenities without stretching your budget. Call 440-721-1111 now.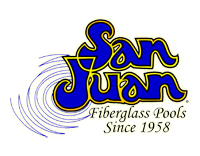 To see our available Pool shapes please click the link below:
http://www.pools-patios-ponds.sanjuanpools.com/PoolsAndSpas/Pools.aspx?fx=pools
To see our available Spa shapes please click the link below:
http://www.pools-patios-ponds.sanjuanpools.com/PoolsAndSpas/Pools.aspx?fx=spas
To see available colors please click the link below to learn more:
http://www.pools-patios-ponds.sanjuanpools.com/MoreInfo/Fiberglass-Swimming-Pools-PoolColors.aspx
We Provide Services to the Following Cities and Towns in OH:
Austinburg, OH
Chardon, OH
Chesterland, OH
Concord, OH
Eastlake, OH
Edgewood, OH
Euclid, OH
Fairport Harbor, OH
Grand River, OH
Hambden, OH
Jefferson, OH
Kirtland, OH
Kirtland Hills, OH
Lakeline, OH
LeRoy Township, OH
Madison, OH
Madison Township, OH
Mentor on lake, OH
Middlefield, OH
Newbury, OH
Perry, OH
Perry Township, OH
Timberlake, OH
Waite Hill, OH
Wickliffe, OH
Willoughby, OH
Willoughby Hills, OH
Willowick, OH