Custom designs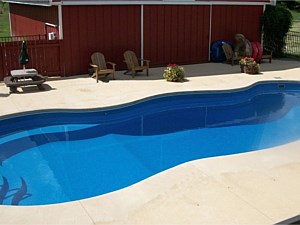 Pools Patios Ponds has been providing the most exclusive customized solutions for many landscaping features for homes in and around Painesville. Today, there are a number of contractors and landscaping companies that provide these services, but what sets us apart is our focus on custom designs. We believe that every home is different and every homeowner has different tastes and requirements and customizing solutions is the only way to ensure that those requirements are met.
Benefits of Custom Designs
We have extensive expertise in custom designing pools, patios and ponds as well as other outdoor features and have a number of steady customers in the surrounding areas such as Mentor, Eastlake and Willowick. So what is it that makes custom designs so popular and what benefits does it offer homeowners?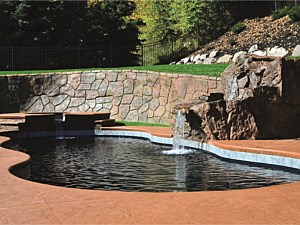 Uniqueness- As mentioned earlier, every homeowner will have different tastes. Custom designs are one way of ensuring that your style is carried through in every feature of your home including the outdoor spaces. We can create the most exclusive designs for you and install them to perfection, which will make your home the envy of the neighborhood- not to mention that you will enjoy every moment spent in these spaces.


Socializing- When you have a beautiful and custom designed home, you will feel like entertaining more often. Having an attractive space around your home is a definite encouragement to socialize more and you can do this very simply and cost-effectively in your home. It's a great place to relax and spend time with family and friends.


Relaxation- Everyone lives very hectic lives nowadays and this also means that you have to make extra effort to find some relaxation time. It's not always possible to head out to a spa. But without custom designs and solution for pools and Sorrento Spas, you will not have to even consider it. You can have all the relaxation you need within your own home. We can build pool decks and tanning ledges and create spaces specifically-designed for relaxation- within your home.


Space Usage- Our custom designs for pools, ponds and patios are perfect for your needs. Why settle for something that is run of the mill? Every home and property is different in terms of its size and layout. We take all these aspects into consideration while designing these spaces for you. It helps in maintaining cohesiveness in the look of your property and ensures optimum functionality for you.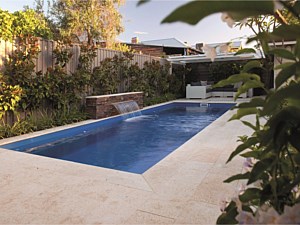 Flexible Solutions
Every space that Pools Patios Ponds creates for you will be elegant, beautiful and functional. When we talk about custom designs it also encompasses customization to your budget. We are very flexible in our approach towards the projects we take up and always keep your budget in view at all times.
If you want a certain job conducted in phases, we can do that too. Talk to our representatives at our offices at 1270 Mentor Avenue Painesville Twp, OH 44077 about all your requirements and we will provide you with the most suitable custom designs for outdoor spaces.
We Provide Services to the Following Cities and Towns in OH:
Austinburg, OH
Chardon, OH
Chesterland, OH
Concord, OH
Eastlake, OH
Edgewood, OH
Euclid, OH
Fairport Harbor, OH
Grand River, OH
Hambden, OH
Jefferson, OH
Kirtland, OH
Kirtland Hills, OH
Lakeline, OH
LeRoy Township, OH
Madison, OH
Madison Township, OH
Mentor on lake, OH
Middlefield, OH
Newbury, OH
Perry, OH
Perry Township, OH
Timberlake, OH
Waite Hill, OH
Wickliffe, OH
Willoughby, OH
Willoughby Hills, OH
Willowick, OH